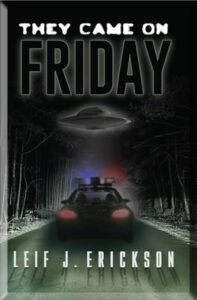 The computer screen had been a matrix of numbers and letters, totally indecipherable to anyone but a highly trained individual. There were three highly trained individuals in the large room with the computer screen, but they were all doing other things. Unimportant things. Things they shouldn't have been doing at work. But their work was so boring, just watching incomprehensible screens to make sure nothing happened. And nothing ever did happen…except tonight.
The screen of numbers and letters started to flash in a strange, calculated pattern. Blinking here and there, a number dropping, a letter switching. Even the professionals would have been confused if they were watching the screen, but they would have realized what was going on even if they never would have believed that it could happen. No one would be dumb enough to do what was going on inside that computer. No way.
Even with all the advancements that had happened with computers, they were still as vulnerable as an innocent person at a political convention. Computers could be hacked. They could be broken into. No matter how much security there was, if the end goal was to get into a computer, someone out there, somewhere, could do it.
But here was different. This was a military installation. There were no war plans or advanced weapons designs on these computers though. This wasn't that type of military installation. This wasn't even an installation that the military claimed. Not publicly anyway. A black site. No one should have ever known about it. Nestled in among the farmlands outside the small town of Geneseo, in the hills known as the Misty Veil, this military site contained multiple intercontinental ballistic missiles, each outfitted with nuclear warheads…and someone was hacking the control system.