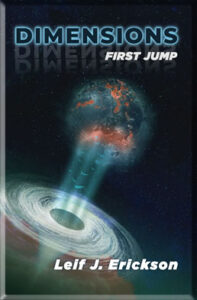 Matt Levier always took the safe path. After his parents died in a strange accident, he stayed behind to look over his younger sister Libby, putting his college and work plans on hold. When his sister is murdered under bizarre circumstance, Matt doesn't see how he can put the pieces of his life back together and move forward.
On the night of Libby's funeral, Matt receives a cryptic phone call at three in the morning, the caller telling him that Libby is alive in another realm and there is a chance, a small chance, that she can be saved and returned to Matt. Matt agrees to meet with the man solely because Matt doesn't know what else to do, the grief of his loss so great.
When Matt meets Seth, a member of a mysterious group known as the Knights of Shiloh, Seth tells him a story of an interdimensional war that is threatening to rip the very fabric of the universe apart. A group, known as The Syndicate, led by a ruthless dictator has been amassing power and taking over dimensions by brute force, subjugating those they conquer. The only force, other than the Knights, attempting to oppose The Syndicate is the Goths, a shadow group not out for power but out to destroy the Syndicate and Earth.
Caught between the Syndicate and the Goths, Matt must train in the ancient knowledge of the Knights of Shiloh and help them stop the madness before all dimensions are enslaved by the Syndicate. As Matt uncovers his powers and learns what he is truly capable of, Syndicate and Goths Forces close in on them. As the battle rages, Matt discovers secrets and lies and learns that he holds the keys to the salvation of all dimensions.