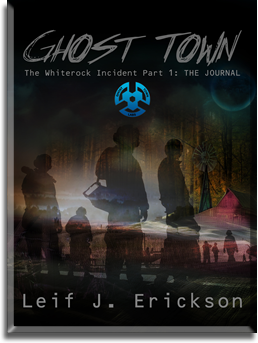 Set in the middle of a large forest, Whiterock, SD, is a typical farming town with a population of 800. The people of Whiterock love the land and take great pride in living the simple, farming life. All is well until 6 people go missing and local law enforcement doesn't have the tools or skills necessary to unlock the mystery of the missing people.
Ethan Drew, a rookie FBI Agent is dispatched undercover to Whiterock to pose as a farmhand while investigating the missing people. His new employer, Dr. Victor Tesla, was a military researcher who, ten years earlier, was fired from the military and moved to Whiterock to begin a farm. Ethan quickly learns however, that while Dr. Tesla may have moved far away from the research world, his work never stopped.
As Ethan begins to fall in love with Victor's oldest daughter, Michelle, more people begin to go missing, and every person has a connection to the Tesla family. Ethan learns that the forests and lands around Whiterock have their fair share of ghost story, along with a secret history that no one in the town of Whiterock knew about.
With all turning against Ethan and Michelle, and still no closer to solving the case, strange events within the town of Whiterock and the surrounding forests reveal to Ethan that the little farming town is the start of much larger events, events that if Ethan cannot stop will turn Whiterock, and perhaps every town in the world, into a ghost town. Can Ethan unlock the clues to stop the evil forces that lurk in the dark places around Whiterock or will they destroy Ethan before being unleashed upon an unsuspecting world?