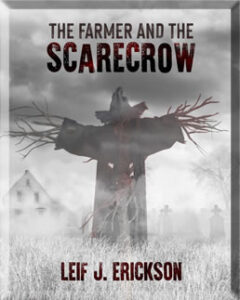 When a Halloween prank goes terribly wrong for a group of small-town high schoolers, an ancient urban legend comes back to haunt them one year later…
On Halloween night of their junior year in high school, a group of teens led by Tiffany Valentine try to scare twins Samantha and Delilah Smith. Their plans backfire horribly when one of the twins is found dead and the other in a coma, with no explanation of how either happened. For one year, there are no answers, but Tiffany and her friends have managed to keep that night a secret.
One year later, with Delilah Smith still in a coma, Tiffany and her friends are determined to have the best senior high school year ever and a massive Halloween party is part of that plan. With the perfect costumes and a blowout party scheduled, the events of last year aren't even on Tiffany's mind. But as people go missing, and turn up dead, Tiffany and her friends learn the horrible truth of what happened one year ago, and fight to survive it.
Ancient terrors mix with high school drama in 'The Farmer and the Scarecrow.' Set in a vibrant and thriving farming community, the issues faced by Tiffany and her friends will be all too relatable to readers of 'The Farmer and the Scarecrow.' Be sure to keep the lights on as you'll be looking over your shoulder long after finishing 'The Farmer and the Scarecrow.'